Collaborations with Harris Tweed
Element is not found
Limited number of the models Harris Tweed Chuck Taylor was produced as a result of collaboration together with Harris Tweed in 2012 in Japan. The whole run was snapped up very quickly.
Topman clothes are enormously popular: it is favourite among hipsters, fashionists and all those who want to be on trend. By the way, English traditions are also at the height of popularity.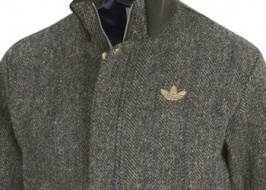 Sport clothes are intended not only for exercises and trainings. Sport shoes, hoodies, loose pants and other items have found their way into daily routine long ago.